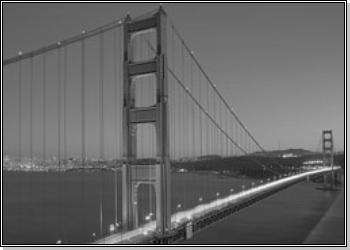 Website
A simple website enables your customers to find information on your products and services as well on your business. We can provide various means of communicating with your (i.e. email addresses, feedback forms, chat applets, etc.). Our team of designers will make it visually attractive using graphics or Flash animation.
E-Commerce
The main purpose of the site is selling your products or services over the Internet. It provides a distinct advantage over more traditional methods of distribution- orders can be executed from all over the world and can be gathered around the clock without additional costs.
JiPSoftware will analyze your organization's needs and design your web application from scratch. The necessary technology (PHP, JSP or ASP.NET etc.) will be applied to achieve the project goals. In addition, the site should provide a user friendly Content Management System to enable you to perform simple tasks such as updating the web site to reflect changes in stock or update page contents. We can also integrate the Web Sales System with your current accounting software or create a new integrated system.
The online e-commerce project implements an array of useful tools as part of your Client Care System. In order to make your e-mail correspondence with customers easier to manage, we can prepare a client-centered web application to arrange messages into threads, provide a share area for downloaded and uploaded files, log files of customer orders, tracking status, etc. To improve the effectiveness of your customer service department you may wish to implement an Email Autoresponders System which instantly responds 24 hours a day to your customer's common questions.
Intranet
You can further extend your presence on the web and enable your employees to manage their contacts and solve problems by establishing a corporate Intranet site. As a first step we can make essential information, advertisements and other company data available to employees. Next, a company Discussion Forum System will be developed to allow message sharing and may be used in project groups or for general problem discussions. Password protected discussion areas entitle participation of selected forum members as well as for forum management.
An intranet based Human Resources Center system utilizes a password-protected document upload and download feature and various means of communicating with employees in order to dramatically improve the way you handle employee/management matters. Meeting face to face to fill out documents or communicate policy changes which do not impact the core activity of the employee would no longer be required. To increase control over official internal company messages you may introduce a fully customized Email Newsletter System that will allow your internal marketing specialist to create, distribute and fully manage the contents and distribution of periodical newsletters or general information. Corporate events can be advertised in the system through a specialized Event Management System. This system allows employees to register for company events, contact the organizer, and it manages event attendees arranging them into functional groups, tracking organization status, etc. Afterwards, the system can create press-notes with pictures describing the whole happening. It can then be sent to newspapers and magazines, published on the official website and on the Intranet.
Extranet
Even more is possible when creating your web presence strategy. You may, in addition to your own employees, designate your suppliers, clients, outsourced staff or other partners as system target visitors. This can enable them to access all systems described above and, if desired, integrate their back-office (i.e. ordering or accounting) systems with yours or just the online part of yours.
We utilize platform independent technologies such as SOAP and XML (with XML Stylesheets) that can dramatically enhance the utility, look and feel of these integrated systems. As a result JiPSoftware programmers will create for you a system which will be easy to expand as your company and business grow and change.

If you have any questions about internet development, please contact us at: development@jipsoftware.com